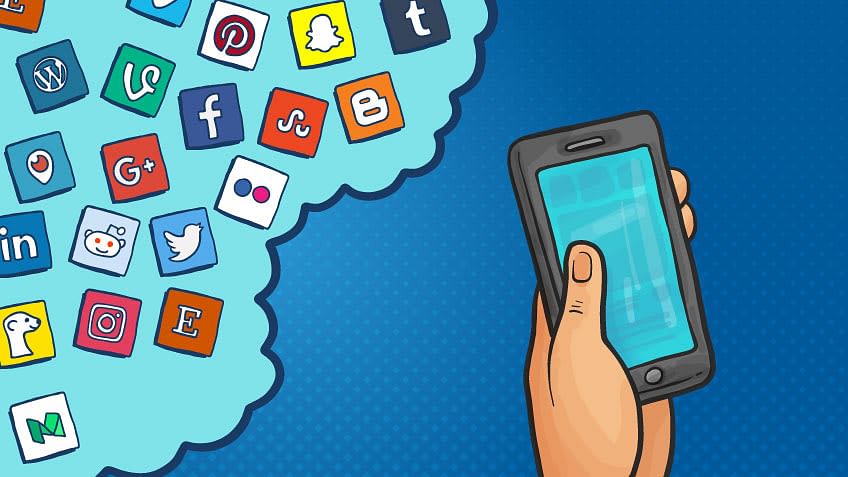 By taking a deep look into the information habits of Millennials, the study also sheds more detailed light on how Millennials are using social media.
Social networks are an extraordinarily important part of Millennials' digital lives, in part because social networks have become much more than a way to connect about personal matters.
At the same time, we heard in various ways that people increasingly want to take more control over social media, manage their time there, and improve the quality of what they see. Various people expressed a sense of frustration, particularly with Facebook, for having too much information, taking up too much of their time, and containing too much content that wasn't trustworthy or worthwhile.
"I don't like to go on Facebook anymore, but, I mean, I still do it," said Sam, age 19 in San Francisco.
Millennials use a variety of social networks for news and information, especially Facebook
The survey measured the use of seven different social networks as pathways to news and information. That analysis provides a landscape view of social media and news. One striking finding is that every one of these social networks, to greater or lesser degrees, are now news platforms.
Fully 88 percent of those surveyed get news from Facebook at least occasionally, 83 percent from YouTube, and 50 percent from Instagram.
Sizable minorities of Millennials also report getting news from Pinterest (36 percent), Twitter (33 percent), Reddit (23 percent), and Tumblr (21 percent). And while these numbers are smaller, they represent quite large percentages of those who use these social media platforms at all.
For all that, the omnipresence of Facebook stands out. Fully 57 percent of Millennials who get news from Facebook do so at least once a day (including 44 percent who say at least several times a day).
That is roughly double the number using YouTube (29 percent) or Instagram (26 percent) on a daily basis to get news and information, the next most popular social networks for doing so.
Far fewer report getting news on a daily basis from Twitter (13 percent), Pinterest (10 percent), Reddit (8 percent), or Tumblr (7 percent).
People who describe themselves as active news and information seekers are more likely to use certain social networks for news. In particular, these more active news seekers are more likely to use Reddit (13 percent vs. 4 percent) and somewhat more likely to use YouTube (33 percent vs. 26 percent) at least once a day than those who say they mostly bump into news.
DATA
CHART
Facebook dominates as a social media platform for news and information
Question: How often, if at all, do you get news and information from each of the following?
Used dailyUsed occassionallyFacebookYouTubeInstagramTwitterPinterestRedditTumblr0204060
MEDIA INSIGHT PROJECT
Although Facebook is popular among all adults under age 35, younger Millennials are even more likely to use a mix of social networks for news than older members of this generation. The average 18-to-21-year-old uses 3.7 social networks out of seven platforms asked about in the survey. For the average older Millennial age 30-34, that decreases to 2.9.
Stevie, age 19 from Oakland, has deleted his Facebook entirely in favor of other platforms, though he acknowledges that he may be missing out on some of his social network as a result. "I shouldn't have [deleted it] because a lot of older people still use it; college students, and all my college friends still have it, but I deleted it because I felt like I had too many things. I stopped using it because there are other things to use."